Run for your life, the demon barber's coming back! With its black humor and wicked tempo, Sweeney Todd has established itself in musical lore. To take a peek into its revival in Japan, we called upon the devil himself, Masachika Ichimura.

What memories of Sweeney do you have?
It was 30 years ago when I first saw it on Broadway. What a thrilling ride! Now that I have two children, I have a more real grasp of Sweeney's feelings.

This is your fourth run.
I'm so happy. Despite the hard work my role requires, I always look forward to singing again. This role has become a part of me, so it's always a joy to come back to.

As you tour around in Japan, do you see any difference in how audiences respond?
If we take Osaka and Tokyo, the folks in Osaka are more laid-back. They don't mind what others think of them, laughing when they see something funny. While locals fill up the seats in Osaka, in Tokyo, most of the audience come from elsewhere. They are strangely more self-conscious, repressing their reactions. Regardless of who watches, I hope they enjoy it and feel invigorated by it.

What has lead you to have such a positive outlook?
As someone who enjoys being with others, I give my utmost when audiences are watching. It's always been like that since I grew up as an only child.
To quote Equus, "Passion, you see, can be destroyed by a doctor. It cannot be created." I believe that I can create passion as an actor.

What kind of roles do you enjoy playing?
All. I look forward to every role that I am offered. Having acted since I was a child, doing roles from monsters to old hags, nothing intimidates me.

Intrepid and undaunted. What advice would you give to all the budding Sweeney Todds out there?
Find something you like to do. Then, once you've found it, pursue it step by step. After all, I debuted not in the title role, but working together as part of the crowd (chorus). It's easy to persevere as long as you enjoy what you do.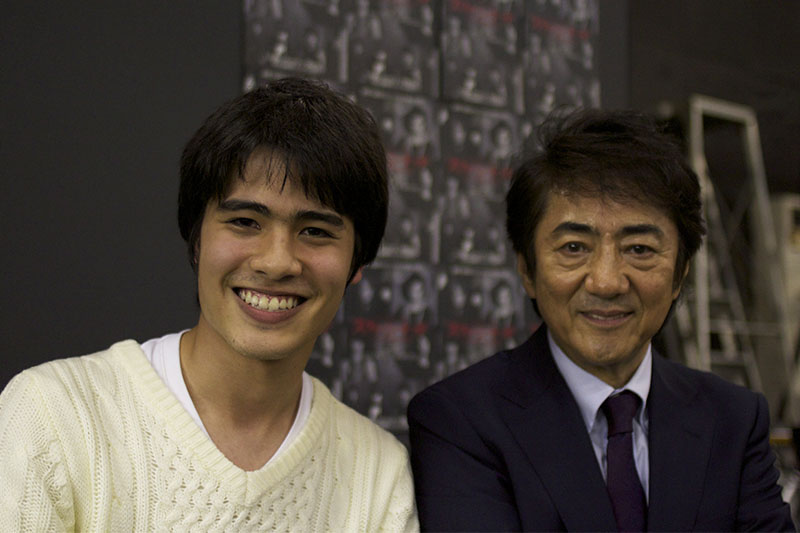 Masachika Ichimura
Born in Saitama, 1949. Since his debut in Jesus Christ Superstar, Ichimura has starred in classics including The Phantom of the Opera.
The following two tabs change content below.

Richard Rowland
Born in Tokyo in 1994. A mix of Japanese and Canadian. Currently enrolled at Keio University SFC.

Latest posts by Richard Rowland (see all)
Comments
comments